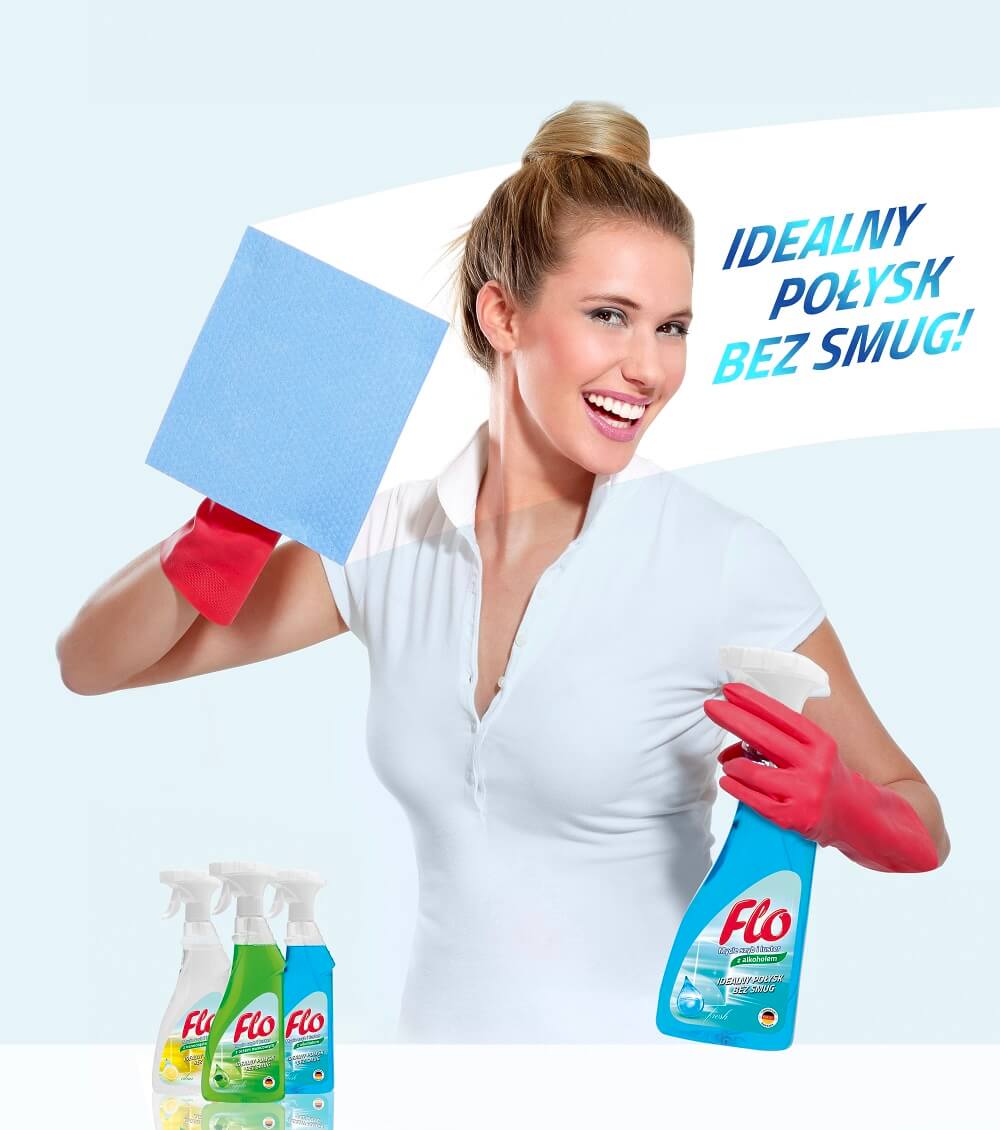 08.03.2018
Make your home shine
this spring!
Winter takes road maintenance companies by surprise, and what about spring? It takes dirty windows by surprise. Therefore, our advice is to start your spring cleaning from getting all windows in the house thoroughly cleaned. Let us enjoy the coming warmth of spring, but we have to remember that the rays of the spring sun will relentlessly expose all streaks and dirt left on the windows after the winter. What is more, dirty window panes limit the penetration of light into the interiors. Therefore, to enjoy the spring season in your house, you should place window cleaning at the top of your spring cleaning list. If this activity gave you a headache before, now you can see for yourself it does not have to be like that any longer!
Your experts in window and mirror cleaning
We have developed innovative products that will be your allies in the fight for the cleanliness of not only windows, but of all glass surfaces. The Flo brand offers a set of three unique liquids, owing to which you will be able to get rid of the most stubborn dirt quickly and effectively. The Flo liquids for cleaning window panes and mirrors contain the ingredients that we can safely call experts in fighting dirt on the glass surfaces. They are efficient and effective in use. In addition, each of them has a unique super-property, which makes it easy for you to choose the product that ideally suits your needs.
How do they work and what makes them so unique?
The liquid containing alcohol accelerates drying, owing to which the cleaned window or mirror becomes perfectly clean and dry in the twinkling of an eye. The liquid with fruit vinegar leaves the cleaned surfaces with an ideal and long-lasting gloss. The liquid containing nanoparticles forms a coat protecting window panes and mirrors from getting dirty again – dirt will deposit on their surface to a significantly lesser extent and water will flow down without leaving any streaks or drips. Furthermore, all Flo products have a pleasant citrus scent and give the long-lasting effect of freshness in the whole house. Choose your favourite and clean your windows and mirrors already now, so that the spring could see itself in them. With the Flo products your home will shine this spring!