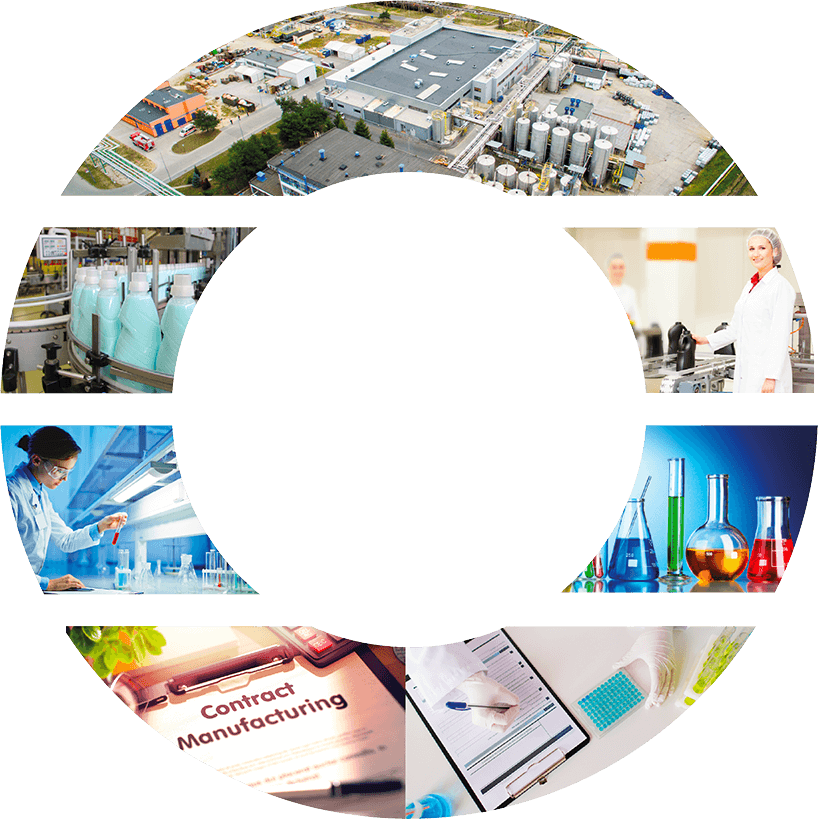 ABOUT US

PCC Consumer Products Kosmet is one of the leading manufacturers of household chemicals and cosmetics. The Company has been present on the market for 20 years. It belongs to an international Capital Group PCC SE – one of the largest manufacturers of chemicals in Europe which at present has more than 80 companies under its wings, operating on four continents, in 24 countries worldwide – mainly within 3 divisions – chemistry, energy and logistics. Our presence in the group provides our company with a number of internal synergies such as integration related to raw materials, access to state-of-the-art technologies and an extensive research and development base, which is the basis for our competitive advantage. The Company continues to invest in development of its manufacturing and R&D potential to improve quality of products and increase efficiency in operation, energy-related efficiency and meeting the requirements for environment protection and work safety and hygiene. The Company undertakes voluntary initiatives related to sustainable development and production in the company is performed with observance of the top international quality standards such as GMP, BRC, ISO, AISE.
Manufacturer of an innovative brand – FLO
PCC Consumer Products Kosmet has been successfully selling products under the brand FLO on international markets. The effect of a dynamic development and understanding of consumer needs is the presented offer of modern, innovative FLO products which are highly effective in action but take care of the environment, too. This is very important to modern customers with environmental awareness and high requirements regarding the products they use. These are universal products manufactured using natural oils and fruit and flower extracts. Easily biodegradable, efficient surfactants are used in production. Products from the FLO brand are delicate to the hands and contain preservatives with low allergenic potential. They do not contain phosphates or parabens. Flo product combine modernity, care about cleanliness of a house and environment protection. They are distinguished by a very high quality, efficiency and effectiveness of use and a beautiful, natural smell. We can proudly say that it is the result of our vision, determination, passion and broad experience.
Experienced expert in the private label sector
PCC Consumer Products Kosmet is one of the main Polish manufacturers in the private label sector – within the domain of household chemicals and cosmetics. The Company's operations focus on manufacturing products under private labels of the leading discount stores and commercial chains, and our customers are the largest commercial chains from the area of Central and Eastern Europe.
Trusted vendor
Customers of PCC CP Kosmet are also global concerns for which products are manufactured in form of so-called contract manufacturing. This manufacturing model is a form of outsourcing, which consists in ordering production of well-known brands from an external company.
Renowned manufacturer of chemicals for professional use
The Company has been gradually developing a portfolio of professional cleaning products designated for use in various types of public facilities. PCC CP Kosmet is also a highly-regarded manufacturer of professional preparations to maintain hygiene in food industry.